"He's like fire and ice and rage. He's like the night, and the storm at the heart of the sun... He's ancient and forever. He burns at the centre of time and he can see the turn of the universe..."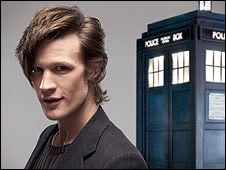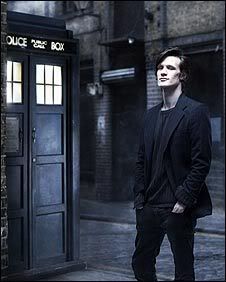 Este es once. Se llama Matt Smith. Tiene mi edad xD, me pregunto si para doce acabarán trayendo un backstreet boy o algo xDDDD. En general tiene una cara aceptablemente rara y aspecto interesante. Así que me lo quedo.
Pero para 12 quiero a Chiwetel Ejiofor.
Y para 13 RPattz xDDDDDDDDDD

PD: Ese flequillo no engaña, la calvicie no es algo de lo que avergonzarse :( (que casho perra soy, ¿que no?).